Archiving
Be compliant. Be ready for anything
Our archiving services are designed to help you easily and efficiently meet your business needs and government or industry compliance requirements. Our solutions are built around the challenges our customers face every day, and are customized for each customer's specific environment. Along with expertise that comes from working on hundreds of enterprise-scale archiving projects, we have proprietary tools to help automate and control the process.
Efficient and flexible storage provides high performance for
archival, compliance, ECM, and e-discovery while reducing total cost of ownership
E-mail, home directories, databases, and other content stores are growing at unprecedented rates, increasing both storage requirements and management complexity. NetApp Archival solutions can help if you implement them with storage that includes the right level of performance, data protection, and retention to help you meet legal discovery timelines or data preservation goals.

NetApp offers a unified storage solution that delivers:
Rapid access to data for discovery and litigation support
Flexible retention that helps enable compliance
Less complexity with lower costs
Archiving solutions for e-mail, files, databases, SAP®, and Microsoft® SharePoint®




NetApp can leverage storage efficiency technologies like deduplication to reduce capacity requirements by up to 80%, and backup and disaster recovery capabilities are built in to help you maximize availability and minimize risk.

The end result is a proven archive and compliance solution that delivers high levels of performance and security.
Want To Work With Us Then Feel Free To Contact Us
Disaster Recovery
Achieving Cost-Effective Disaster Recovery Readiness
Our Disaster Recovery services help you design, plan and implement sound, actionable disaster recovery solutions that ensure your data is restorable within specific recovery time objectives and recovery point objectives. Our DR services are: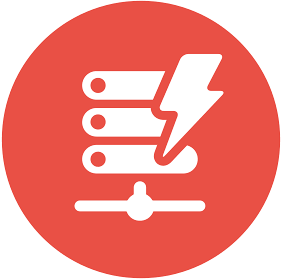 architected to address both production and non-production recovery requirements
verifiable and tested
fully supported with appropriate policies and procedures
Solution
With the typical data warehouse doubling in size every six to nine months, organizations need to squeeze the highest possible utilization from storage and plan capacity additions carefully. The number of data sources feeding data warehouses is growing rapidly, solutions that can help restore the data warehouse immediately after a disaster are required.

With our Disaster Recovery services, organizations can perform frequent, space-efficient backups of data warehouses and recover data in minutes. Efficient, low-cost replication makes disaster recovery economically viable, and our cloning technologies eliminate the need for additional physical copies of databases, data warehouses, data marts, development and test, or other functions. NetApp's storage efficiency significantly raises overall storage utilization while delivering the flexibility, scalability, and performance needed for continued growth.

Learn more about how NetApp's data warehouse solutions (PDF) can save you time, space, and money.
Snapshot
Our Snapshot technology enables you to create point-in-time copies of file systems, which you can use to protect data—from a single file to a complete disaster recovery solution.You can create a Snapshot copies in less than a second, regardless of volume size or level of activity on your NetApp system. Make up to 255 Snapshot copies per volume, instantly, to create online backups for user-driven recovery.
SnapMirror
NetApp® SnapMirror® is our flagship data replication solution that not only can provide disaster recovery protection for your business-critical data, but also enables your DR site for other business activities so you can turn your disaster recovery solution into a business accelerator.
SnapVault
With SnapVault, data protection occurs at the block level–copying only the data blocks that have changed since the last backup, not entire files. This enables backups to run more frequently and utilize less capacity because no redundant data must be moved or stored.
Big Data Analytics
Turn raw data into business value
All your applications, sensors, systems, web servers and other technology infrastructure generate data every millisecond of every day. This machine data is one of the fastest growing, most complex areas of big data. It's also one of the most valuable, containing a definitive record of user transactions, customer behavior, sensor activity, machine behavior, security threats, fraudulent activity and more.

Making use of machine data is hard. It's generated by a multitude of disparate sources in unstructured formats. That makes it difficult to fit into brittle pre-defined schemas. Organizations are challenged to ingest, process and analyze machine data using traditional data management methods or in a timely manner. Traditional business intelligence, data warehouse or analytics solutions are simply not engineered for this class of high-volume, dynamic and unstructured data.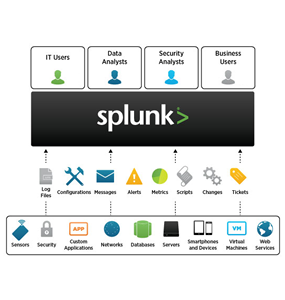 Splunk: the Platform for Big Data Analytics
Splunk software helps you unlock the hidden value of this data. And with the ability to bring in insights from your other tools, you can get value from the full spectrum of your data, not just a sub-set. Now you can collect, index, search, analyze and visualize all your data in one place. Splunk provides a unified way to organize and extract real-time insights from massive amounts of machine data from virtually any source.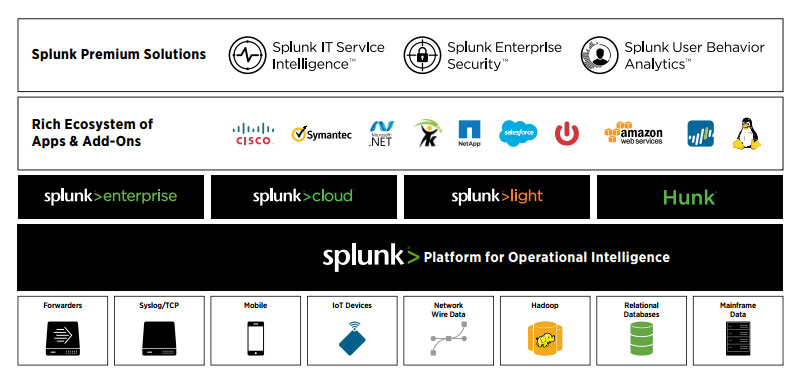 Storage Backup/Recovery
Efficiency and performance to meet every need
As data levels grow and backup windows shrink, traditional tape-based backup can't keep pace. To get ahead of business requirements, you need a solution that boosts performance while controlling costs. We can help.

NetApp replicates Snapshot copies to create full point-in-time backup copies on disk. After the first full backup, only new or changed blocks are transferred and stored. This minimizes data transfer over the wire and can reduce disk capacity requirements by 90%. It also enables you to store months even years of backups on disk to reduce or eliminate tape requirements.

NetApp backups can finish in minutes instead of hours or days. And they can achieve 100% success rates. Analyst firm Oliver Wyman has shown that these benefits can combine to reduce overall backup costs up to 63% over traditional tape environments. NetApp Open Systems SnapVault and V-Series open storage controllers extend coverage to open system servers and 3rd party storage.

NetApp disk-to-disk backup: faster backups, faster restores, and lower total cost of backup.
Security
Minimize risk. Maximize protection.
Our experienced consultants provide insight into your current security environment and offer prioritized, vendor-independent recommendations and service solutions to achieve a higher level of security. Our unique approach is based on:
Understanding your business goals and applying them to IT and operational vulnerabilities for appropriate prioritization and risk remediation
Creating a custom risk profile for our customers that strikes the appropriate balance between security controls and business goals
Better IT reliability

Measuring your return on investment with an optimized security environment that combines an environmental view of security encompassing people, process, policy and technology

Solutions
Fusion Data can help your clients detect data leakage and fraud before it impacts the bottom line. Our consultants can help implement the necessary controls to ensure the confidentiality and integrity of data. Sophos starts by assessing the potential points of data leakage and addresses them through a combination of people, processes, and technology, including strong awareness and training to ensure that critical intellectual property stays secure..
Data Center
Flexible approach. Minimal risk.
Fusion Data takes a unique approach to data center consolidations and migrations. We offer a flexible approach geared to match your specific IT infrastructure needs, whether it's an application-centric approach or an infrastructure-based service.
FlexPod Datacenter
Deliver cloud services faster and with minimal business disruptions.

FlexPod® Datacenter validated solutions combine storage, networking, and server components into a single, flexible architecture for enterprise workloads. Use FlexPod to speed the deployment of cloud-based data center infrastructures and business-critical applications while reducing costs, complexity, and risk.

The FlexPod Datacenter converged infrastructure includes validated designs for enterprise private clouds as well as software-defined data centers (SDDCs), unified scale-out storage, virtual desktop infrastructure, databases, secure multi-tenancy, business continuity, and data protection.

Achieve nondisruptive operations. Solution components include:
NetApp® clustered Data ONTAP® and MetroCluster® software
NetApp traditional and All-Flash FAS unified scale-out storage systems
Cisco® Unified Computing System™ (Cisco UCS®) servers, including UCS Mini
Cisco Nexus® 5000, 6000, 7000, and 9000 Series Switches Cisco Application Centric Infrastructure
Optimize the FlexPod Datacenter converged infrastructure for a variety of mixed workloads in both virtualized and non-virtualized environments. Manage it using any system management platform.
Server Solution
scalable, flexible, efficient
Fusion Data provides fully managed servers, data center space, and custom solutions to individuals and business in a range of industries. Our customers range from financial institutions, to advertising platform operators, to hosting providers, to telecom companies. We're also trusted by educational institutions and government agencies to keep their data on-line and available.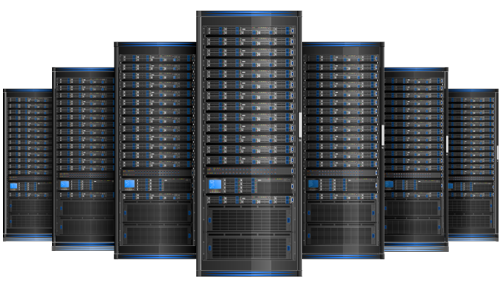 HEWLETT PACKARD ENTERPRISE
HP delivers superior server choice that can reliably support any workload. Our commitment to focused innovation allows HP Server customers to do more with less. We bring it all together through HP services, support and consulting and a broad network of partners, delivering a world-class server experience to your business
DELL
Dell's consultant-led workshops, data center assessments and IT architecture designs can help you define a plan for integrating new technologies and optimizing your existing infrastructure to support your organization's strategy. We have strategic partnerships with industry leading application providers, like Microsoft, Oracle, and VMware that allow us to work together to tune these applications for your environment, along with meeting requirements for Microsoft's hardware compatibility list and other vendor certifications.
IBM
Your business is poised to take advantage of the next big opportunity. But is your IT environment ready to help you meet your goals? Or will it hold you back? Smarter systems for a smarter planet mean that when you need to grow your business, you can drive forward. IBM® System x® advancements in performance, scalability, and reliability can help you take your business where you want it to go. At IBM we provide the technology that will help your business innovate and thrive. We make that possible today and have a vision and dedication to continued innovation for tomorrow.